It is always a surprise to find a 160-year old castle tucked into a quiet, residential street… An icon of the Port Adelaide area, Glanville Hall's beautifully restored Victorian Tudor manor boasts sweeping gardens and five elegant main rooms, offering flexible spaces to suit all styles of celebrations. From romantic wedding ceremony locations to intimate meeting spaces and lavish reception rooms, Glanville Hall combines the grace and glamour of a classical manor with the seamless service and exceptional food and wine you would expect from a modern, boutique venue.
Available for bookings 7 days a week, Glanville Hall offers:
Hello – it's us!
In 2014, husband and wife team Justin and Kelly Markos were looking to expand their already successful events business with the addition of a second unique, boutique venue.
Just one look at elegant Glanville Hall – and the spell was cast!
Events Coordinator Kelly and Chef Justin relished the challenge of launching this virtually unknown 'hidden gem' into the tightly held Adelaide events market. Five years on, and Glanville Hall now proudly hosts more than 100 weddings and celebrations annually.
Today the venue is part of a growing family business that includes two of Adelaide's most beautiful venues – Glanville Hall and its stunning sister Utopia @ Waterfall Gully – as well as Adelaide Pop-Up Weddings and the newest additions, Woody and Wilma the Wood Oven Wagons.
Supported by their two little boys, an amazing network of industry partners and a team of 30 incredible staff, Kelly and Justin invite you to experience the elegance of a celebration here at Glanville Hall.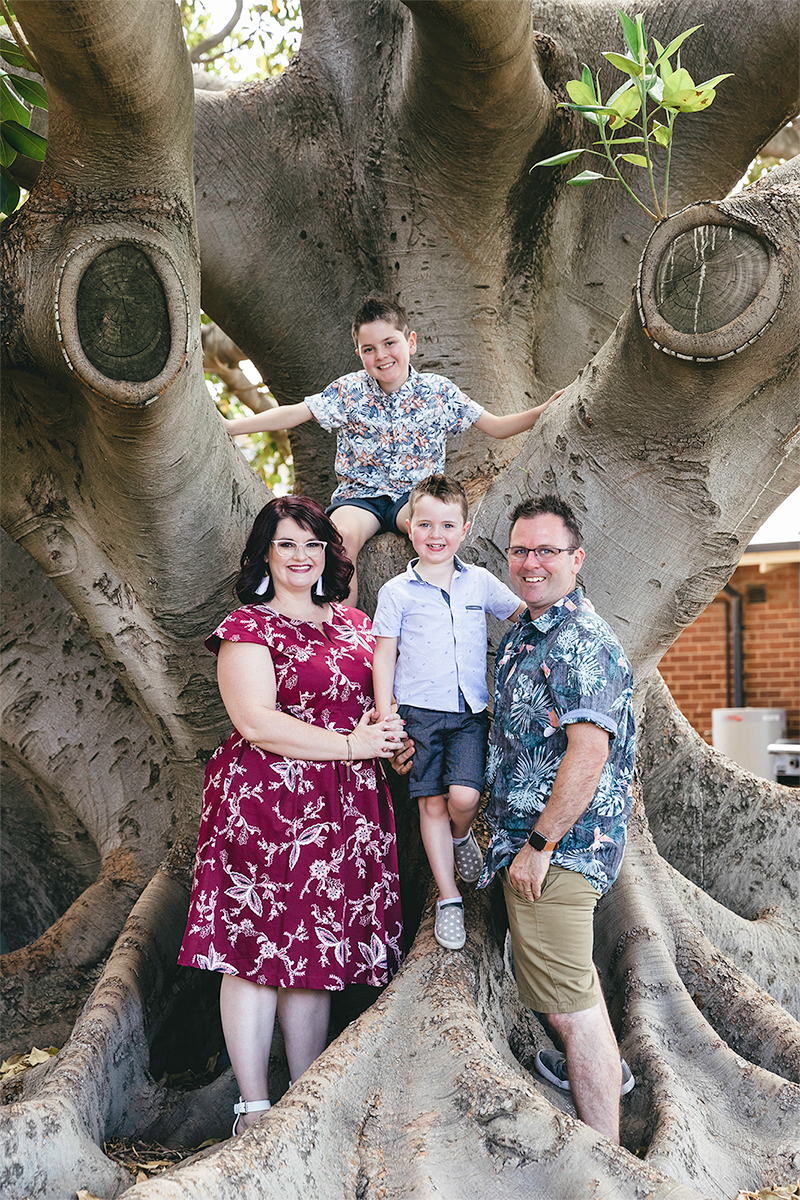 The History of Glanville Hall
Glanville Hall was built in 1856 as a lavish family home for Captain John Hart, a retired mariner, cattle merchant, significant land owner, keen politician – and South Australia's first Premier.
Named after Captain Hart's mother Mary Glanville, the manor was constructed from stone transported almost 200km from Port Vincent on SA's Yorke Peninsula. An excellent example of Victorian Tudor style architecture, the homestead originally consisted of 14 main rooms, a coach house, a gate keeper's lodge and extensive grounds and stables. The servants' quarters were tucked into a second story within the roof space, and a billiard room and elegant tower were added during extensions in 1865.
Today the architectural features of Glanville Hall give a fascinating glimpse into life in colonial South Australia. It is a gracious home and a fine example of English design adapted to our warm and dry Australian climate.


Captain Hart died suddenly at Glanville Hall in 1873, and his family remained in the homestead until it was sold to Magnus Wald – a well-known South Australian yachting identity – in 1912. The manor continued to serve as a family home for a succession of owners over the next twenty years.

St Francis House
In 1946, Father Percy Smith purchased Glanville Hall on behalf of the Anglican Church to provide accommodation for young Aboriginal boys from remote areas who were attending school in the local area.


In a time when it was commonly believed that Aboriginal children were unable to be educated beyond Grade 3, Father Smith saw the home as a way of providing a family environment for the children to pursue a higher level of education without losing their Aboriginal identity. Father Smith described the hostel as "not one of fostering, but rather a boarding establishment to which boys came with their mothers' consent for the school year and in that respect it was no different from children being sent by their parents to a boarding school".


The manor became known as St Francis House: A Home for Inland Children and over the next 14 years, more than 50 children found at home at St Francis on their way to greatness. Former residents include Dr Charles Perkins AO, Dr Gordon Briscoe AO, Dr John Moriarty AM, Mr Les Nayda AM, and Mr Bill Espie (Queens Medal for Bravery). Some notable sporting identities including Vincent Copley, Richie Bray and Ken Hampton (who went on to play football for Port Adelaide), while Wally McArthur became an accomplished track and field athlete.


Many other residents went on to lead successful and fulfilled lives, and to this day we are honoured to host regular events and reunions for the 'old boys' here at the hall!


In 1960, Port Adelaide council purchased the property and reverted the manor to its original name. It has since been used as a community meeting hall and hire venue until 2014, where Kelly and Justin Markos re-launched the venue as one of the state's finest heritage event venues.
OPENING HOURS
Available 7 days for private bookings and celebrations.
Venue tours available by appointment only. To visit the manor, please book a tour here.
8 Park Ave
Semaphore South
South Australia 5019
Part of the Utopia Cuisine family